Spindle Whorls: their Symbolism in the Villanovan Cemetery of Quattro Fontanili, Veii
Abstract
The hypothesis presented in this paper is that the apparently insignificant pottery spindle whorl is a symbol of transformation of death into new life by analogy with mankind's oldest abstract image, the circle, and with the important inventions of pottery making and spinning. This funerary symbolism, which earlier was dominated by the feminine principle, in the Villanovan culture receives the male figure. The Villanovan culture, in Central Italy, is a transition between the old, inward-looking, immobile village and the new expanding Etruscan city-state. During this transition the spindle whorl begins, as an abstract image, to symbolize the feminine principle in the hieros gamos, later represented as the intercourse between the goddess and the god.
Downloads
Download data is not yet available.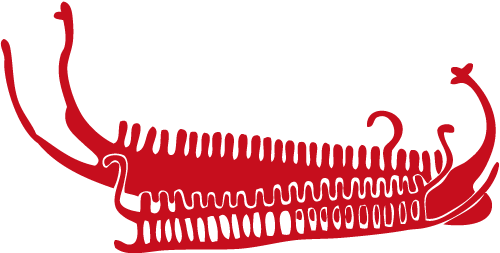 Downloads
How to Cite
Berggren, K. (1993) "Spindle Whorls: their Symbolism in the Villanovan Cemetery of Quattro Fontanili, Veii", Current Swedish Archaeology, 1(1), pp. 7–24. doi: 10.37718/CSA.1993.01.
Section
Research Articles
License
Authors contributing to Current Swedish Archaeology retain copyright of their work, with first publication rights granted to the Swedish Archaeological Society. Read the journal's full Copyright- and Licensing Policy.