Re-wilding the Environmental Humanities: A Deep Time comment
Downloads
Download data is not yet available.
References
Alaimo, S. 2012. Sustainable this, Sustainable that: New Materialisms, Posthumanism, and Unknown Futures. PMLA. 127.3 pp. 558-564.
Albert, M.-T. (ed.) 2015. Perceptions of Sustainability in Heritage Studies. Boston: DeGruyter.
Barad, K. 2007. Meeting the Universe Halfway: Quantum Physics and the Entanglement of Matter and Meaning. Durham, North Carolina: Duke University Press.
Bastian, M. 2012. Fatally Confused: Telling the time in the Midst of Ecological Crises. Environmental Philosophy. 9(1) pp.23-48.
Bennett, J. 2010. Vibrant Matter: A Political Ecology of Things. Durham: Duke University Press.
Bird Rose, D. 2013. Anthropocene Noir. Proceeding from the People and the Planet 2013 Conference: Transforming the Future. Melbourne: RMIT University.
Braidotti, R. 2018. A Theoretical Framework for the Critical Posthumanities. Theory, Culture & Society. doi.org/10.1177/0263276418771486.
Chakrabarty, D. 2009. The Climate of History: Four Theses. Critical Inquiry. Vol. 35(2) pp. 197–222.
De Silvey, C. 2016. Curated Decay. Heritage Beyond Saving. Minnesota: University of Minnesota Press.
Diprose, R. 2006. Derrida and the Extraordinary Responsibility of Inheriting the Future-to-come. Social Semiotics. Vol. 16(3) pp. 435-447.
Emmett, R.S. & Nye. D. 2017. The Environmental Humanities: A Critical Introduction. Cambridge, MA: MIT Press.
Fredengren, C. 2012. Kulturarvets värde för en hållbar samhällsutveckling. In Fredengren, C., Jensen, O. W., & Wall, Å. (red). I valet och kvalet. Värdering och urval av kulturarv, pp.189-223. Stockholm: Riksantikvarieämbetet...
Fredengren, C. 2015. Nature:Cultures. Heritage, Sustainability and Feminist Posthumanism. Current Swedish Archaeology. Vol. 23 pp. 109-130.
Fredengren, C. 2016. Deep Time Enchantment. Bog Bodies, Crannogs and Other Worldly Sites at Disjuncture's in Time. Archaeology and Environmental Ethics. World Archaeology 48(4) pp. 482-499.
Fredengren, C. 2018. Archaeological posthumanities: feminist re-invention of humanities, science and material pasts. In: Braidotti, R. & Åsberg, C. (eds). Reinventing the humanities, pp.129-140. New York: Springer.
Fredengren, C. & Åsberg, C. Forthcoming. Checking in with Deep Time – intragenerational justice and care. In: Sterling, C. & Harrison, R (eds). Deterritorializing the Future. London: Open Humanities Press.
Freeman, E. 2010. Time Binds: Queer Temporalities, Queer Histories. London: Duke University Press.
Gan, E., Tsing, A., Swanson, H. & Bubandt, N. 2017. Introduction. Haunted Landscapes of the Anthropocene. In: Tsing, A., Swanson, H., Gan, E., & Bubandt, N. (eds). Arts of Living on a Damaged Planet, pp. G1-G14. Minnesota: Minnesota University Press.
Ghosh, A. 2016. The Great Derangement. Climate Change and the Unthinkable. Chicago: The University of Chicago Press.
Haraway, D. 2016. Staying with the Trouble. Making Kin in the Chthulucene. London: Duke University Press.
Harrison, R. 2015. Beyond "Natural" and "Cultural" Heritage: Towards an Ontological Politics of Heritage in the Age of Anthropocene. Heritage and Society. 8(1) pp. 24-42.
Heritage Futures. n.d. Exploring alternative ways of shaping future legacies and assembling common worlds across different fields of conservation practice. https://heritage-futures.org. [Accessed 19 March 2019].
Holtorf, C. 2018. Embracing change: how cultural resilience is increased through cultural heritage. World Archaeology. DOI: 10.1080/00438243.2018.1510340.
Holtorf, C. & Högberg, A. 2016. The Contemporary Archaeology of Nuclear Waste : Communicating with the Future. Arkæologisk Forum. 35 pp. 31–37.
Jennbert, K. 2011. Animals and Humans: Reccurrent Symbiosis in Archaeology and Old Norse Religion. Vägar till Midgård Vol. 14. Stockholm: Nordic Academic Press.
May, Sarah, n.d. Heritage Future. https://heritage-futures.org/people/sarah-may/. [Accessed 2019.02.01].
Nixon, R. 2011. Slow Violence and the Environmentalism of the Poor. Harvard: Harvard University Press.
Oma Armstrong, K. 2018. The Sheep People. The Ontology of making lives, building homes and forging herds in Early Bronze Age Norway. Sheffield: Equinox.
Parikka, J. 2016. Deep Times of Planetary Trouble. Cultural Politics. Vol. 12(3) DOI: 10.1215/17432197-3648846.
Riede, F. this volume. Deep Pasts – Deep Futures. A Palaeoenvironmental Humanities Perspective from the Stone Ages to the Human Age. Current Swedish Archaeology. Vol. 26(2018) pp. 13–30.
Åsberg, C., Koobak, R. & Johnson, E. 2011. Beyond the Humanist Imagination. NORA - Nordic Journal of Feminist and Gender Research. Vol. 19 pp.218-230.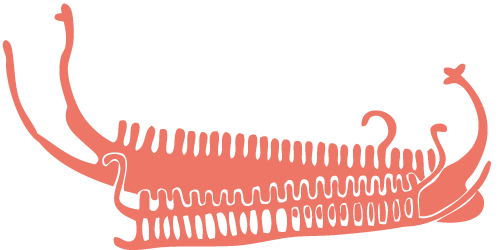 Downloads
How to Cite
Fredengren, C. (2018) "Re-wilding the Environmental Humanities: A Deep Time comment", Current Swedish Archaeology, 26(1), pp. 50–60. doi: 10.37718/CSA.2018.05.
License
This work is licensed under a Creative Commons Attribution 4.0 International License.
Authors contributing to Current Swedish Archaeology retain copyright of their work, with first publication rights granted to the Swedish Archaeological Society. Read the journal's full Copyright- and Licensing Policy.