The Paleoenvironmental Humanities: Climate Narratives, Public Scholarship, and Deep Futures
Downloads
Download data is not yet available.
References
Aguirre, J.C. & Cooper, E.S. 2010. Evo Morales, Climate Change, and the Paradoxes of a Social-Movement Presidency. Latin American Perspectives. Vol. 37(4) pp. 238-244.
Bjornerud, M. 2018a. Most of us are Clueless about Humanity's Place in the Planet's Long History. We Need to Learn 'Timefulness'. Los Angeles Times, Dec. 30, https://www.latimes.com/opinion/op-ed/la-oe-bjornerud-time-literary-20181230-story.html [Accessed 10 January 2019]
Bjornerud, M. 2018b. Timefulness: How Thinking Like a Geologist Can Help Save the World. Princeton: Princeton University Press
Cruikshank, J. 2005. Do Glaciers Listen? Local Knowledge, Colonial Encounters, and Social Imagination Vancouver: UBC Press.
Erickson, C.L. 1999 Neo-Environmental Determinism and Agrarian 'Collapse' in Andean Prehistory. Antiquity. Vol. 73 pp. 634–642.
Haber, A.F. 2012. Un-Disciplining Archaeology. Archaeologies Vol. 8 pp. 55–66.
Harrison, R. 2016. Archaeologies of Emergent Presents and Futures. Historical Archaeology. Vol. 50(3) pp. 165-180.
Johansen, K.S., Alfthan, B., Baker, E., Hesping, M., Schoolmeester, T. & Verbist, K. 2018. The Andean Glacier and Water Atlas: The Impact of Glacier Retreat on Water Resources. UNESCO Publishing.
Kolata, A.L., Binford, M.W., Brenner, M., Janusek, J.W. & Ortloff, C. 2000. Environmental Thresholds and the Empirical Reality of State Collapse: A Response to Erickson (1999). Antiquity. Vol. 74 pp. 424–426.
Laidler G.J. 2006. Inuit and Scientific Perspectives on the Relationship between Sea Ice and Climate Change: The Ideal Complement? Climatic Change. Vol. 78 (2–4), pp. 407–444.
Nicholas, G.P., & Markey, N.M. 2015. Traditional Knowledge, Archaeological Evidence, and Other Ways of Knowing. In: Chapman, R. & Wylie, A. (eds). Material Culture as Evidence: Best Practices and Exemplary Cases in Archaeology, pp. 287-307. New York: Routledge.
Orlove, B. 2010. Time Horizons and Climate Change. Weather, Climate, and Society. Vol. 2 pp. 5–7.
Reilly, M. in press. Futurity, Time, and Archaeology. Journal of Contemporary Archaeology. Vol. 6(1).
Rockman, M. (@marcyrockman). 2018 "My reason for leaving is a series of pressures from the NPS that required me to spend ever more time & energy fighting for the right to exist & perform basic tasks. Going forward I want my creativity to go fully to climate & heritage, wherever that heritage may be." 15 November 2018, 5:16 AM. Tweet. [Accessed 15 January 2019].
Roddick, A.P. in press. Archaeologies of the Present and Sedimented Futures: Reflection from Lake Titicaca, Bolivia. Journal of Contemporary Archaeology. Vol. 6(1).
Sassaman, K.E. 2012. Futurologists Look Back. Archaeologies. Vol. 8 pp. 250–268.
Swenson, E. & Roddick A.P. (eds). 2018. Constructions of Time and History in the Pre-Columbian Andes. Boulder: University Press of Colorado.
Todd, Z. 2015. Indigenizing the Anthropocene. In: Davis, H & Turpin E. (eds). Art in the Anthropocene, pp. 241–254. London: Open Humanities Press.
Todd, Z. 2016. An Indigenous Feminist's Take on the Ontological Turn: 'Ontology' Is Just Another Word for Colonialism. Journal of Historical Sociology. Vol. 29 pp. 4–22.
Watt-Cloutier, S. 2015 The Right to be Cold: One Woman's Story of Protecting her Culture, the Arctic and the Whole Planet. Ontario: Allen Lane.
Wurst, L. in press. Should Archaeology Have a Future? Journal of Contemporary Archaeology. Vol. 6(1).
Wurst, L. & Mrozowski, S. A. 2014. Toward an Archaeology of the Future. International Journal of Historical Archaeology. Vol. 18 pp 210–223.
Yarleque, C., Vuille, M., Hardy, D.R., Timm, O.E., De la Cruz, J., Ramos, H. & Rabatel, A. 2018. Projections of the Future Disappearance of the Quelccaya Ice Cap in the Central Andes. Scientific Reports. Vol. 8: 15564.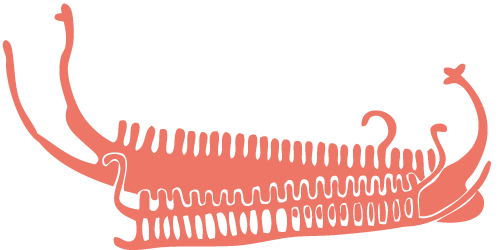 Downloads
How to Cite
Roddick, A. P. . (2018) "The Paleoenvironmental Humanities: Climate Narratives, Public Scholarship, and Deep Futures", Current Swedish Archaeology, 26(1), pp. 79–85. doi: 10.37718/CSA.2018.07.
License
This work is licensed under a Creative Commons Attribution 4.0 International License.
Authors contributing to Current Swedish Archaeology retain copyright of their work, with first publication rights granted to the Swedish Archaeological Society. Read the journal's full Copyright- and Licensing Policy.