Personhood of Water: Depositions of Bodies and Things in Water Contexts as a Way of Observing Agential Relationships
Keywords:
Materiality, Rivers, Lakes, Wetlands, Ontology, Human-Animal Relations, Sacrifice, Gender, More-than-human Agency, Environmental Humanities
Abstract
This paper stems from a curiosity about relationships between water, depositions, life, death and sacrifice. It probes into how traditional binaries such as nature/culture, human/animal, alive/dead and language/reality were addressed in Irish medieval place lore,  using critical posthumanist theory to explore ways in which agential powers were not merely ascribed to the environment, but also observed and acknowledged by people in the past. It also considers how the agentialities of both artefacts and waters could have affected and made their way into human storytelling. In so doing, the paper presents a contribution from archaeology to the emerging field of environmental humanities, offering research that could entice us to sharpen our environmental sensibilities and respond to environmental change. Depositions of things and bodies in wet contexts are often understood as sacrifices made to deities located in the otherworld. However, there is plentiful evidence in archaeology and in medieval place-lore to suggest that waters were observed as being alive, as immanent beings, as more-than-human persons who could have received these depositions as gifts. This study explores how depositions would have added to and reconfigured such water-personhood in locally and regionally-situated ways, and how they may also have worked as apparatuses for paying close attention to the water environment.
Downloads
Download data is not yet available.
References
Aitchison, N.B. 1996 Votive Deposition in Iron Age Ireland: an Early Medieval Account. Emania. Vol. 15 pp. 67-75.
Alaimo, S. & Hekman, S. 2008. Introduction: Emerging Models of Materiality in Feminist Theory. In: Alaimo, S. & Hekman, S. (eds). Material Feminism, pp. 1–22. Bloomington: Indiana University Press.
Barad, K. 2007. Meeting the Universe Halfway. Durham: Duke University Press.
Barad, K. 2012. Nature's Queer Performativity. Kvinder, Kön & Forskning. Vol. 1-2 pp. 25-53.
Bennett, J. 2010. Vibrant Matter: A Political Ecology of Things. Durham: Duke University Press.
Bieler, L. 1979. The Patrician Texts in the Book of Armagh. Scriptores Latini Hiberniae 10. Dublin: The Dublin Institute for Advanced Studies.
Bondarenko, G. 2013. The Migration of the Soul in De chophur in dá muccida and other Early Irish tales. In: Toner, G. & Mac Mathúna, S. (eds). Ulidia 3. Proceedings of the Third international Conference on the Ulster Cycle of Tales, pp. 137–147. Berlin: Curach Bhán Publications.
Bradley, R. 1990. The Passage of Arms: An Archaeological Analysis of Prehistoric Hoards and Votive Deposits. Cambridge: Cambridge University Press.
Bradley, R. 2017. A Geography of Offerings. Deposits of Valuables in the Landscapes of Ancient Europe. Oxford: Oxbow Books.
Braidotti, R. 2013. The Posthuman. Cambridge: Polity Press.
Breatnach, L. 1981. The Caldron of Poesy. Ériu. Vol. 32 pp. 45-93.
Carey, J. 2000[1983]. The Location of the Otherworld in Irish Tradition. In: Wooding, J.M. (ed). The Otherworld Voyage in Early Irish Literature, pp. 113-119. Dublin: Four Courts Press.
Carey, J. 2004. The names of the plains beneath the lakes of Ireland. In Carey, J., Herbert, M, & K. Murray (eds). Cín Chille Cúile – Texts, Saints and Places: Essays in Honour of Pádraig Ó Riain, pp. 44-57. Aberystwyth: Celtic Studies Publications.
Doherty, C. 2005. Kingship in Early Ireland. In: Bhreathnach, E. (ed). The Kingship and Landscape of Tara, pp. 3-31. Dublin: Four Courts Press for the Discovery Programme.
Downey, C. 2010. Dindshenchas and the Tech Midchúarta. Ériu. Vol. 60 pp. 1-35.
eDIL: Electronic Dictionary of the Irish Language. nd. Concise edition. http://www.dil.ie. [Accessed 26 April 2019].
Edwards, H.J. transated. 1917. Caesar. The Gallic War. Loeber Classical Library 72. Cambridge, MA: Harvard University Press.
Fontijn, D. 2003. Sacrificial Landscapes. Cultural Biographies of Persons, Objects and ´Natural Places´ in the Bronze Age of the Southern Netherlands c. 2500-600 BC. Analecta Praehistorica Leidensia. Vol. 33-34.
Fowler, C. 2004. The Archaeology of Personhood. An Anthropological Approach. London: Routledge:
Fredengren, C. 2002. Crannogs. A study of People's Interactions with Lakes, with Particular Reference to Lough Gara in the North West of Ireland. Bray: Wordwell.
Fredengren, C. 2011. Where Wandering Water Gushes. The Depositional Landscape of the Mälaren Valley in Late Bronze Age and Earliest Iron Age of Scandinavia. Journal of Wetland Archaeology. Vol. 10 pp. 109-135.
Fredengren, C. 2015. Water politics. Wetland deposition of human and animal remains in Uppland, Sweden. Fornvännen. Vol. 111 pp. 161-183.
Fredengren, C. 2016. Deep Time Enchantment. Bog Bodies, Crannogs and other Worldly Sites at Disjuncture's in Time. Archaeology and Environmental Ethics. World Archaeology. Vol. 48(4) pp. 482-499.
Gantz, J. 1981. The Wooing of Étaíne. In: Early Irish Myths and Sagas, pp. 39-59. Translated by Gantz. London: Penguin.
Ghosh, A. 2016. The Great Derangement. Climate Change and the Unthinkable. Chicago: The University of Chicago Press.
Gray, E.A. ed.1982. Cath Maige Tuired: The Second Battle of Mag Tuired. Irish Texts Society. No. 52. Kildare: Irish Texts Society.
Grogan, E., O'Donnell, E. & Johnston, P. 2007. The Bronze Age Landscapes of the Pipeline to the West. Bray: Wordwell.
Gwynn, E. ed. 1991[1906]. The Metrical Dindshenchas. Volume 4. Dublin: Dublin Institute for Advanced Studies.
Gwynn, E. ed. 1991[1913]. The Metrical Dindshenchas. Volume 3. Dublin: Dublin Institute for Advanced Studies.
Haglund, W.D. 1993. Disappearance of Soft Tissue and the Disarticulation of Human Remains from Aqueous Environments. Journal of Forensic Science. Vol. 38 pp. 806-815.
Hamel, A.G.v. 1933. Compert Con Culainn and other Stories. Medieval and Modern Irish Series G. Dublin: Dublin Institute for Advanced Studies.
Haraway, D. 2008. When Species Meet. Posthumanities Volume 3. Minnesota: University of Minnesota Press.
Haraway, D. 2016. Staying with the Trouble. Making Kin in the Chthulucene. Durham: Duke University Press.
Hedeager, L. 2011. Iron Age Myth and Materiality. An Archaeology of Scandinavia AD 400-1000. London: Routledge.
Holbraad, M. & Pedersen, M.A. 2017. The Ontological Turn. An Anthropological Exposition. Cambridge: Cambridge University Press.
Hikuroa, D. 2017. Mātauranga Māori—the ūkaipō of Knowledge in New Zealand, Journal of the Royal Society of New Zealand. 47(1) pp. 5-10.
Hogan, E. 1910. Onomasticon Goedelicum. Dublin: Hodges & Figgis.
Holder, A. 1905. Le soi-disant mot gaulois λούγος. Revue Celtique. 26 p. 129.
Hopkins, P. 1992. The Symbology of Water in Irish Pseudo-History. Proceedings of the Harvard Celtic Colloquium. Vol. 12 pp. 80-86.
Joyce, P.W. 1875. Irish Names and Places. Vol. 2. Dublin: McGlashan & Gill.
Leonard Jones, H. translated 1923. Strabo. Geography, Volume II: Books 3-5. Loeb Classical Library 50. Cambridge, MA: Harvard University Press.
Lund, J. 2010. At the Water's Edge. In: Carver, M., Sanmark, A. & Semple, S. (eds). Signals of Belief in Early England. Anglo-Saxon Paganism Revisited. Oxbow Books: Oxford and Oakville.
Lund, J. 2017. Connectedness with Things. Animated Objects of Viking Age Scandinavia and Early Medieval Europe. Archaeological Dialogues. Vol. 24(1) pp. 89–108.
Muhr, K. 1999. Water Imagery in Early Irish. Celtica. Vol. 23 pp. 193-210.
National Monuments Service. The Sites and Monuments Database. nd. Historic Environment Viewer. Department of Arts, Heritage and the Gaeltacht. http://webgis.archaeology.ie/historicenvironment/. [Accessed 26 April 2019].
Ó Concheanainn, T. 1981. The Three Forms of Dindsenchas Érenn, Journal of Celtic Studies. Vol. 3 pp. 88-131.
O'Grady, S.H. 1857. The Pursuit after Diarmuid O'Duibhne, and Grainne the Daughter of Cormac Mac Airt. Dublin: The Ossianic Society.
Piggot, S. 1968. The Druids. London: Thames and Hudson.
Price, N. 2010. Passing into Poetry: Viking-Age Mortuary Drama and the Origins of Norse Mythology. Medieval Archaeology. Vol. 54(1) pp. 123-156.
Rose, D.B., van Dooren, T., Chrulew, M., Cooke, S., Kearnes, M. & Gorman, E. 2012. Thinking through the Environment, Unsettling the Humanities. Environmental Humanities. Vol. 1 pp. 1–5.
Ross, A. 1962. Severed Heads in Wells: an Aspect of the Well Cult. Scottish Studies. Vol. 6(1) pp. 31-48.
Ross, A. 1996[1967]. Pagan Celtic Britain. Chicago: Academy Chicago Publishers.
Ruru, J. 2018. Listening to Papatūānuku: a Call to Reform Water Law. Journal of the Royal Society of New Zealand. Vol. 48(2-3) pp. 215-224.
Simpson, J. 1962. Mimir: Two Myths or One. Saga-Book 16. London: Viking Society for Northern Research, University College.
Stokes, W. 1892. The Bodleian Dinnshenchas, Folklore. Vol. 4 pp. 467-516.
Stokes, W. 1905. The Colloquy of the two sages. Revue Celtique. Vol. 26 pp. 4-285.
Theuerkauf, M.-L. 2017. The death of Boand and the recensions of Dindṡenchas Érenn. Ériu. Vol. 67 pp. 49-97.
Thurneysen, R. 1921. Die Irische Helden- und Königsage bis zum Siebzehnten Jahrhudert. Halle: Niemeyer.
Waddell, J. 2014. Archaeology and Celtic Myth: an Exploration. Dublin: Four Courts Press.
Yates, D. & Bradley, R. 2010. Still Water, Hidden Depths: The Depositions of Bronze Age Metalwork in the English Fenland. Antiquity. Vol. 84 pp. 405-15.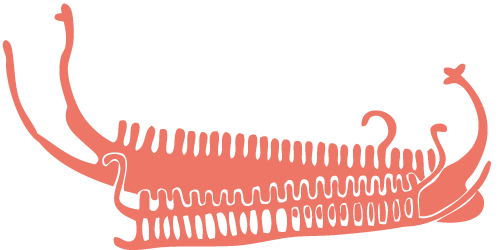 Downloads
How to Cite
Fredengren, C. (2018) "Personhood of Water: Depositions of Bodies and Things in Water Contexts as a Way of Observing Agential Relationships", Current Swedish Archaeology, 26(1), pp. 219–245. doi: 10.37718/CSA.2018.13.
Section
Research Articles
License
This work is licensed under a Creative Commons Attribution 4.0 International License.
Authors contributing to Current Swedish Archaeology retain copyright of their work, with first publication rights granted to the Swedish Archaeological Society. Read the journal's full Copyright- and Licensing Policy.