Multispecies Futures
Downloads
Download data is not yet available.
References
Binois, A., Wardius, C., Rio, P., Bridault, A. & Petit, C. 2013. A Dog's Life: Multiple Trauma and Potential Abuse in a Medieval Dog from Guimps (Charente, France). International Journal of Paleopathology. Vol. 3(1):39–47. https://doi.org/:10.1016/j.ijpp.2013.02.001.
Boyd, B. 2017. Archaeology and Human–Animal Relations: Thinking Through Anthropocentrism. Annual Review of Anthropology 46(1) pp. 299–316. https://doi.org/10.1146/annurev-anthro-102116-041346.
Campbell, R. 2014. Animal, Human, God: Pathways of Shang Animality and Divinity. In Arbuckle, B.S & McCarty, A-A (eds), Animals and Inequality in the Ancient World, pp. 251–273. Boulder, CO: University Press of Colorado.
Fredengren, C. 2021. Beyond Entanglement. Current Swedish Archaeology Vol. 29 pp.11–33.
Haruda, A.F., Ventresca Miller, A.R., […] Härke, H. & Arzhantseva, I. 2020. The Earliest Domestic Cat on the Silk Road. Scientific Reports. Vol. 10(1):11241. https://doi.org/10.1038/s41598-020-67798-6.
Losey, R.J., Bazaliiskii, V.I., […] Katzenberg, A. & Sablin, M.V. 2011. Canids as Persons: Early Neolithic Dog and Wolf burials, Cis-Baikal, Siberia. Journal of Anthropological Archaeology 30(2):174–189. https://doi.org/10.1016/j.jaa.2011.01.001
Tourigny, E., Thomas, R., […] Lawler, D. & Nussbaumer, M. 2016. An Osteobiography of a 19th-Century Dog from Toronto, Canada. International Journal of Osteoarchaeology. Vol. 26(5) pp. 818–829. https://doi.org/10.1002/oa.2483.
Van Neer, W., Udrescu, M., Linseele, V., De Cupere, B. & Friedman, R. 2017. Traumatism in the Wild Animals Kept and Offered at Predynastic Hierakonpolis, Upper Egypt. International Journal of Osteoarchaeology. Vol. 27(1) pp. 86–105. https://doi.org/10.1002/oa.2440.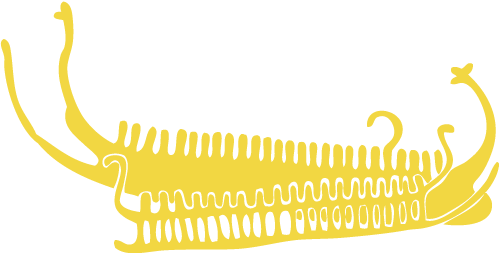 How to Cite
Frie, A. C. (2021) "Multispecies Futures", Current Swedish Archaeology, 29(1), pp. 34–37. doi: 10.37718/CSA.2021.02.
License
Copyright (c) 2021 Adrienne Frie
This work is licensed under a Creative Commons Attribution 4.0 International License.
Authors contributing to Current Swedish Archaeology retain copyright of their work, with first publication rights granted to the Swedish Archaeological Society. Read the journal's full Copyright- and Licensing Policy.