More Than
Downloads
Download data is not yet available.
References
Behm-Blanke, G 2003. Heiligtümer der Germanen und ihre Vorgängern in Thüringen: die Kultstätte Oberdorla. Stuttgart: Theiss.
Bradley, R. 2017. A Geography of Offerings. Deposits of Valuables in the Landscapes of Ancient Europe. Oxford: Oxbow.
Fredengren, C. 2021. Beyond Entanglement. Current Swedish Archaeology Vol. 29 pp.11–33.
Giles, M. 2020. Bog Bodies. Face to Face with the Past. Manchester: Manchester University Press.
Grane, T. 2003. Roman Sources for the Geography and Ethnography of Germania. In: Jørgensen, J., Storgaard, B. & Gebauer Thomsen, L. (eds), The Spoils of Victory. The North in the Shadow of the Roman Empire, pp. 128-45. Copenhagen: National Museum.
Hill, J.D. 1995. Ritual and Rubbish in the Iron Age of Wessex. Oxford: British Archaeological Reports.
Hodder, I. 2012. Entangled: An Archaeology of the Relationships between Humans and Things. Oxford: Wiley-Blackwell.
Løvschal, M., Iversen, R. & Holst, M.K. (eds) 2019. De draebte krigere i Alken Enge. Aarhus: Aarhus Universitetsforlag.
McDonald, P. 2007. Llyn Cerrig Bach: a Study of the Copper-alloy Artefacts from the Insular La Tène Assemblage. Cardiff: University of Wales Press.
Monikander, A. 2010. Våld och vatten: Våtmarkskult vid Skedemosse under järnåldern. Stockholm Studies in Archaeology 52.Stockholm: Stockholm university.
Pauli Jensen, X. 2009. From Fertility Sacrifices to Weapon Sacrifices. The Case of the South Scandinavian Bog Finds. In: Von Freeden, U., Friesinge, H. & Warmers, E. (eds), Glaube, Kult und Herrenschaft, pp. 53-64. Bonn: Habelt.
Pearce, M. 2013. The Spirit of the Sword and Spear. Cambridge Archaeological Journal. Vol. 23 pp. 55-67.
Sitch, B. 2019. Bog Bodies and Sacrificial Theory. Journal of Wetland Archaeology. Vol. 19(1-2) pp. 154-71.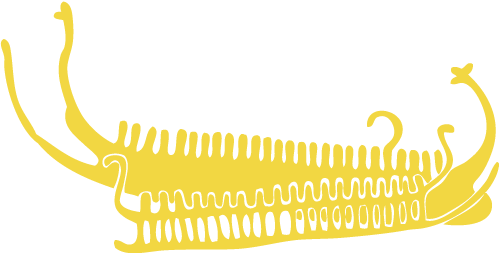 How to Cite
Bradley, R. (2021) "More Than", Current Swedish Archaeology, 29(1), pp. 48–51. doi: 10.37718/CSA.2021.05.
License
Copyright (c) 2021 Richard Bradley
This work is licensed under a Creative Commons Attribution 4.0 International License.
Authors contributing to Current Swedish Archaeology retain copyright of their work, with first publication rights granted to the Swedish Archaeological Society. Read the journal's full Copyright- and Licensing Policy.