Is Collaboration the Future for Museum Archaeology?
Downloads
Download data is not yet available.
References
Budgetpropositionen för 2018. 2017. Regeringens proposition 2017/18:1. Utgifts­ område 17. Kultur, medier, trossamfund och fritid. Stockholm: Regeringen.
Kulturarvspolitik. 2017. Regeringens proposition 2016/17:116. Stockholm: Riksdagen. Kulturmiljöförordning (SFS 1988:1188). Kulturdepartementet. Utfärdad 1988­11­10. Ändring införd t.o.m. SFS 2017:561.
Kulturmiljöns mångfald. 2013. Regeringens proposition 2012/13:96. Stockholm: Regeringen.
Länsmuseernas situation: En konsultrapport. 2016. Visby: Riksutställningar.
Länsmuseernas och motsvarande museers kulturmiljöarbete: Kartläggning och redo­ visning av förutsättningarna för samverkan och verksamhetsutveckling på regional nivå. 2015. Stockholm: Riksantikvarieämbetet.
Ökadkonkurrenspådetuppdragsarkeologiskaområdet: Vissaändringarikulturminnes­ lagen. 2011. Stockholm: Kulturdepartementet.
Westerberg, J. O. 2017. Bevarade kulturmiljöer och utvecklat samhälle:Rapport. Stock­ holm: Kulturförvaltningen, Stockholms läns landsting.
Internet resource
Boyle, G., Booth, N. & Rawden. A. 2016. Collecting Archaeology (England). Re­ port Year 1: November 2016. Society for Museum Archaeology/Historic England. [online] Available at: <http://socmusarch.org.uk/socmusarch/gailmark/wordpress/ wp­content/uploads/2016/07/HE­SURVEY­2016­FINAL.pdf> [Accessed 6 Octo­ ber 2017].
Glasgow Conference Guide 7–9 November 2016. The Museums Association. [on­ line] Available at: <https://view.pagetiger.com/glasgow2016/guide> [Accessed 20 December 2017].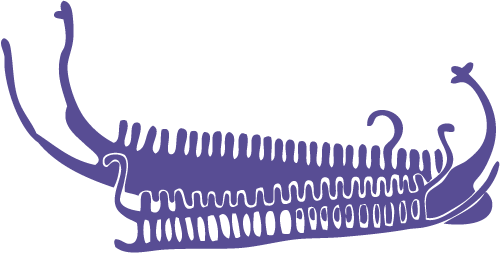 Downloads
How to Cite
Nordström, M. (2017) "Is Collaboration the Future for Museum Archaeology?", Current Swedish Archaeology, 25(1), pp. 65–69. doi: 10.37718/CSA.2017.10.
License
This work is licensed under a Creative Commons Attribution 4.0 International License.
Authors contributing to Current Swedish Archaeology retain copyright of their work, with first publication rights granted to the Swedish Archaeological Society. Read the journal's full Copyright- and Licensing Policy.