Selective Representations and the Archaeology of the Other Dead
Downloads
Download data is not yet available.
References
Bradley, R. 2007. The Prehistory of Britain and Ireland. Cambridge: Cambridge University Press.
Brück, J. 2004. Material Metaphors: The Relational Construction of Identity in Early Bronze Age Burials in Ireland and Britain. Journal of Social Archaeology 4: 3307–33.
Brück, J. 2009. Women, Death and Social Change in the British Bronze Age. Norwe- gian Archaeological Review 42:1–23.
Darvill, T. 2010. Prehistoric Britain. Second edition. Abingdon: Routledge.
Darvill, T. 2016. A Prehistoric Healing Centre and Pilgrimage Sites in Southern Britain. In: Ranft, A. & Schenjuhn W. (Eds.). Kulturstraßen als Konzept: 20 Jahre Straße der Romanik. Pp. 155–66. Regensburg: Schell and Steiner.
Darvill, T., Marshall, P., Parker Pearson, M. & Wainwright, G. 2012. Stonehenge Re- modelled. Antiquity 86: 1021–40.
Fitzpatrick, A. 2011. The Amesbury Archer and the Boscombe Bowmen. Salisbury: Wessex Archaeology.
Garwood, P. 2007. Before The Hills in Order Stood: Chronology, Time and History in the Interpretation of Early Bronze Age Round Barrows. In: Last, J. (Ed.). Beyond the Grave. Pp. 30–52. Oxford: Oxbow.
Wills, C., Marshall, P., McKinley, J., Pitts, M., Pollard, J., Richards, C., Richards, J., Waldron, T., Welham, K. & Parker Pearson, M. 2016. The Dead of Stonehenge. Antiquity 90: 337–56.
Woodward, A. & Hunter, J. 2015. Ritual in Early Bronze Age Grave Goods. Oxford: Oxbow.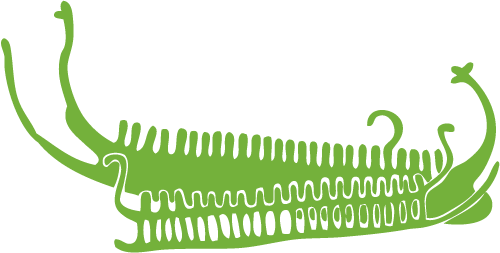 Downloads
How to Cite
Bradley, R. (2016) "Selective Representations and the Archaeology of the Other Dead", Current Swedish Archaeology, 26(1), pp. 37–42. doi: 10.37718/CSA.2016.02.
License
This work is licensed under a Creative Commons Attribution 4.0 International License.
Authors contributing to Current Swedish Archaeology retain copyright of their work, with first publication rights granted to the Swedish Archaeological Society. Read the journal's full Copyright- and Licensing Policy.