Keep Asking Questions
Downloads
Download data is not yet available.
References
Appleby, J. 2013. Temporality and the Transition to Cremation in the Late Third Mil- lennium to Mid Second Millennium BC in Britain. Cambridge Archaeological Jour- nal 23(1):83–97.
Bánffy, E., Brandt, G. & Alt, K. 2012. 'Early Neolithic' Graves of the Carpathian Ba- sin Are in Fact 6000 Years Younger – Appeal for Real Interdisciplinarity between Archaeology and Ancient DNA Research. Journal of Human Genetics 75:467–9.
Booth, T., Chamberlain, A. & Parker Pearson, M. 2015. Mummification in Bronze Age Britain. Antiquity 89(347):1155–1173.
Eddy, S.R. 2005. 'Antedisciplinary' Science. PLoS Computational Biology 1(1), e6. Doi: 10.1371/journal.pcbi.0010006.
Fowler, C. 2013. The Emergent Past: A Relational Realist Archaeology of Early Bronze Age Mortuary Practices. Oxford: Oxford University Press.
Fowler, C. 2015. Continuity and Change in Northumbrian Early Bronze Age Mortuary Rites. In: Brandt, R., Prusac M. & Roland. H. (Eds.). Death and Changing Rituals: Func- tion and Meaning in Ancient Funerary Practices. Pp. 45–91. Oxford: Oxbow Books.
Fowler, C. in press. Personhood, the Life Course and Mortuary Practices in Mesolithic, Neolithic and Chalcolithic Europe. In Nizzo, V. (Ed.). Archaeology and Anthropology of Death. Proceedings of the III congress of Anthropology and Archaeology in comparison, Rome 20–22/05/2015, E.S.S., Rome.
Garwood, P. 2011. Rites of Passage. In: Insoll, T. (Ed.). The Oxford Handbook of the Archaeology of Ritual and Religion. Pp. 261–84. Oxford: Oxford University Press.
González Ruibal, 2014. Archaeological Revolution(s). Current Swedish Archaeology 22:41–5.
Hofmann, D. 2015. What Have Genetics Ever Done for Us? The Implications of aDNA Data for Interpreting Identity in Early Neolithic Central Europe. European Journal of Archaeology 18(3):454–76.
Internet sources
Continuing Bonds: Archaeology meets End-of-Life Care. [online] Available at:
Continuing Bonds: Exploring the meaning and legacy of death through past and contem- porary practice. [online] Available at: <http://gtr.rcuk.ac.uk/projects?ref=AH%2FM 008266%2F1>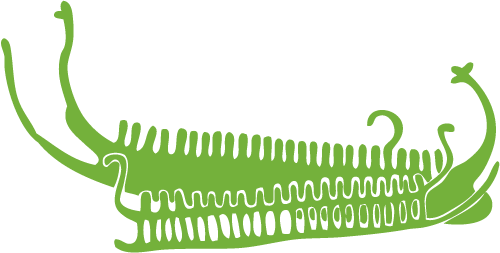 Downloads
How to Cite
Fowler, C. (2016) "Keep Asking Questions", Current Swedish Archaeology, 26(1), pp. 43–48. doi: 10.37718/CSA.2016.03.
License
This work is licensed under a Creative Commons Attribution 4.0 International License.
Authors contributing to Current Swedish Archaeology retain copyright of their work, with first publication rights granted to the Swedish Archaeological Society. Read the journal's full Copyright- and Licensing Policy.