Deaths Matter
Downloads
Download data is not yet available.
References
Aspöck, E. 2011. Past "Disturbances" of Graves as a Source: Taphonomy and Inter- pretation of Reopened Early Medieval Inhumation Graves at Brunn am Gebirge (Austria) and Winnall II (England). Oxford Journal of Archaeology 30(3):299–324.
Aspöck, E. 2015. Funerary and Post-depositional Body Treatments at the Middle An- glo-Saxon Cemetery Winnall II: Norm, Variety and Forms of Deviance. In: Devlin, Z. L. and Graham, E.-J. (Eds.). '(Un)touched by Decay': Anglo-Saxon Encounters with Dead Bodies. Pp. 86–108. Oxford: Oxbow.
Burnham, G., Lafta, R., et al. 2006. Mortality after the 2003 Invasion of Iraq: A Cross- sectional Cluster Sample Survey. The Lancet 368(9545):1421–28.
Carver, M. O. H. 2000. Burial as Poetry: The Context of Treasure in Anglo-Saxon Graves. In: Tyler, E., (Ed.). Treasure in the Medieval West. Pp. 25–48. York: York Medieval Press.
Effros, B. 2002. Caring for Body and Soul: Burial and the Afterlife in the Merovingian World. Pennsylvania State University Press.
Crawford, S. 2004. Votive Deposition, Religion and the Anglo-Saxon Furnished Burial Ritual. World Archaeology 36(1):87–102.
Flohr Sørensen, T. 2009. The Presence of the Dead: Cemeteries, Cremation and the Staging of Non-place. Journal of Social Archaeology 9(1):110–35.
Flohr Sørensen, T. & Bille, M. 2008. Flames of Transformation: The Role of Fire in Cremation Practices. World Archaeology 40(2):253–67.
Gardeła, L. & Kajkowski, K. 2013. Vampires, Criminals or Slaves? Reinterpreting 'Deviant Burials' in Early Medieval Poland. World Archaeology 45(5):780–796.
Gardeła, L. & Kajkowski, K. (Eds.) 2016. Limbs, Bones and Reopened Graves in Past Societies. Bytów, Muzeum Zachodniokaszubskie w Bytowie.
Hamerow, H. 2006. 'Special Deposits' in Anglo-Saxon Settlements. Medieval Archae- ology 50:1–30.
Klevnäs, A. M. 2013. Whodunnit? Grave Robbery in Anglo-Saxon England and the Merovingian Kingdoms. Oxford: Archaeopress.
Klevnäs, A. M. 2016. 'Imbued with the Essence of the Owner': Personhood and Pos- sessions in the Reopening and Reworking of Viking-Age Burials. European Journal of Archaeology 19(3):456–76.
Reynolds, A. J. 2009. Anglo-Saxon Deviant Burial Customs. Oxford: Oxford Uni- versity Press.
Röst, A. 2016. Fragmenterade platser, ting och människor: Stenkonstruktioner och depositioner på två gravfältslokaler i Södermanland ca 1000–300 f Kr. PhD thesis. Stockholm University.
Sayer, D. 2010. Who's Afraid of the Dead? Archaeology, Modernity and the Death Ta- boo. World Archaeology 42(3):481–491.
Sörman, A. Forthcoming. Gjutspår: Metallhantverkets organisation under bronsålder i södra Skandinavien. PhD thesis. Stockholm University.
Thompson, V. 2004. Dying and Death in Later Anglo-Saxon England. Woodbridge, Boydell & Brewer.
Tucker, K. 2014. The Osteology of Decapitation Burials from Roman Britain: A Post- mortem Burial Rite? In: Knüsel, C. and Smith, M. J. (Eds.). The Routledge Hand- book of the Bioarchaeology of Human Conflict. Pp. 213–36. London: Routledge.
Williams, H. 2004. Artefacts in Early Medieval Graves – A New Perspective. In: Col- lins, R. & Gerrard, J. (Eds.). Debating Late Antiquity in Britain AD 300–700. Pp. 89–102. BAR British Series 365. Oxford: Archaeopress.
Williams, H. 2007. The Emotive Force of Early Medieval Mortuary Practices. Archae- ological Review from Cambridge 22(1): 107–123.
Williams, H. 2013. Death, Memory, and Material Culture: Catalytic Commemoration and the Cremated Dead. In: Tarlow, S. & Stutz, L. N. (Eds.). The Oxford Hand- book of the Archaeology of Death and Burial. Oxford: Oxford University Press
Williams, H. & Giles, M. (Eds.) 2016. Archaeologists and the Dead. Oxford: Oxford University Press.
Zintl, S. 2012. Frühmittelalterliche Grabräuber? Wiedergeöffnete Gräber der Merow- ingerzeit. Inaugural-Dissertation zur Erlangung der Doktorwürde der Philosophis- chen Fakultät der Albert-Ludwigs-Universität Freiburg i. Br.
Internet source
The Long Barrow at All Cannings. [online] Available at: <http://www.thelongbarrow. com/>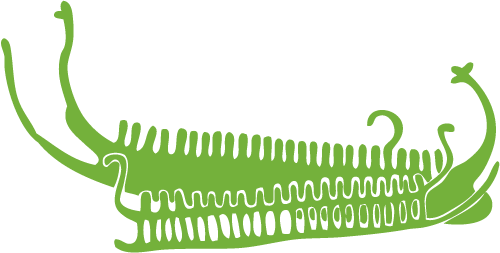 Downloads
How to Cite
Klevnäs, A. . (2016) "Deaths Matter", Current Swedish Archaeology, 26(1), pp. 49–56. doi: 10.37718/CSA.2016.04.
License
This work is licensed under a Creative Commons Attribution 4.0 International License.
Authors contributing to Current Swedish Archaeology retain copyright of their work, with first publication rights granted to the Swedish Archaeological Society. Read the journal's full Copyright- and Licensing Policy.