Borderland-stalkers and Stalking-horses Horse Sacrifice as Liminal Activity in the Early Iron Age
Abstract
This paper investigates the fact that many Early Iron Age wetland sacrifices were deliberately placed in liminal zones. The sacrifice of horses as well as the manipulation of their heads, hoofs and tails turned them into liminal creatures. In this way they imitated the liminal creature, in particular the Midgard Serpent that bites its tail in the ocean surrounding the world, and the horses also became guards against dangerous powers from outside Midgardr. The attention to tongues can also be seen on the bracteates that may have served as amulets, reminding their users ofthe creatures guarding the borderlands.
Downloads
Download data is not yet available.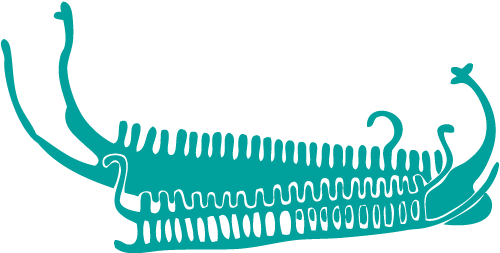 Downloads
How to Cite
Monikander, A. (2006) "Borderland-stalkers and Stalking-horses Horse Sacrifice as Liminal Activity in the Early Iron Age", Current Swedish Archaeology, 14(1), pp. 143–158. doi: 10.37718/CSA.2006.07.
Section
Research Articles
License
This work is licensed under a Creative Commons Attribution 4.0 International License.
Authors contributing to Current Swedish Archaeology retain copyright of their work, with first publication rights granted to the Swedish Archaeological Society. Read the journal's full Copyright- and Licensing Policy.